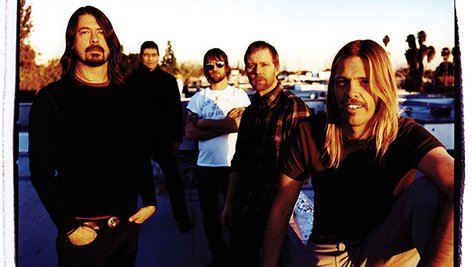 Foo Fighters fans looking for a preview of the band's forthcoming album Sonic Highways ahead of its November release date...you're in luck. Bob "Moz" Moczydlowsky -- the head of music at Twitter posted a 7-second snippet on Vine of new Foos, along with the caption, "Holy guitars, Batman! New @foofighters record makes 'em sound 100 feet tall. Coming soon."
Dave Grohl 's vocals are frustratingly absent, but there's some kickin' guitars and drums going on in the teaser.
Sonic Highways hits digital and retail on November 10. The band's HBO documentary series -- also called Sonic Highways -- on the making of the album premieres on HBO on October 17.
Follow @ABCNewsRadio
Copyright 2014 ABC News Radio