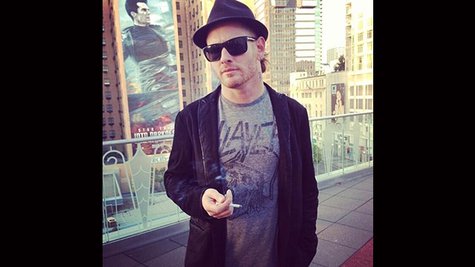 Last week, the physician who was treating Paul Gray when he died -- and who was prescribing the Slipknot bassist with Xanax, which he was known for abusing -- was acquitted of the involuntary manslaughter of Gray. The jury in the case found that there was not sufficient evidence to prove that Dr. Daniel Baldi was negligent when he prescribed medications to Gray, and that other drugs Gray ingested at the time of his death were not prescribed by Baldi and therefore not the physician's responsibility.
Gray was not the only member of the band with serious substance issues -- Slipknot has at times been notorious for its members' drug abuse. Singer Corey Taylor -- who has been in recovery for years -- tells ABC News Radio that his experience gives him an insider's perspective when warning his own kids about drugs. Taylor says, "When I sit with my kids and I tell them, 'Doing this can affect your health. Doing this can affect your life,' I'm coming at it from hopefully a righteous position."
Corey Taylor tells ABC News Radio that he was often left unsupervised as a child and "never had that set of reigns to pull me back." He says "There's no hypocrisy on my end [and] it's easy for me to [warn my kids], 'Look, you don't want to do this. You shouldn't do this.'"
Dr. Baldi also was acquitted of involuntary manslaughter of six others, all of whom died of drug overdoses while under his care. The physician still faces malpractice lawsuits in several cases, and possible sanctions from the Iowa Board of Medicine. He has not practiced medicine since 2012.
Paul Gray died in May 2010 at the age of 38. He is survived by his wife, Brenna , and their daughter October , who was born after his death.
Copyright 2014 ABC News Radio