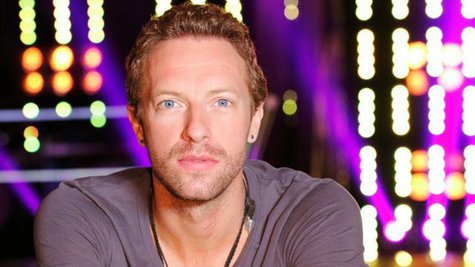 Chris Martin taught The Amazing Spider-Man 2 star Andrew Garfield a lesson in French kissing on Saturday Night Live over the weekend.
Garfield, the guest host, was joined by his Spider-Man co-star and real-life girlfriend, Emma Stone , in a sketch inspired by their film. The two were acting in a Spider-Man scene, in front of a green screen, in which they were asked to share a passionate kiss. They were unsure how to lock lips properly, so Martin -- whose band, Coldplay , was said to be contributing to the soundtrack -- stepped in.
Martin took Stone's place, put on a blonde wig, dipped Garfield, and told him, "Now you listen to me, you beautiful spidery man. With great power comes great responsibility, and our responsibility right now is to make sweet, sweet love. So why don't you go ahead and show me your beautiful little tongue?"
Martin then proceeded to make out with Garfield, or so it seemed -- they turned their heads, so it was hard to tell.
Martin's band was the musical guest, and they performed two songs: "Magic" and "A Sky Full of Stars." Both songs are off Coldplay's new album, Ghost Stories , due out May 19.
Copyright 2014 ABC News Radio