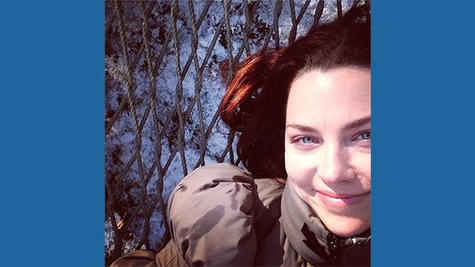 Amy Lee is free. The word comes from the singer herself, who posts on her Twitter account : "Today, for the first time in 13 years, I am a free and independent artist. I have wanted this for so long and I am so happy. CHEERS!"
A fan asked, "Free from your record deal or free from Evanescence ?," to which Lee replied, "Free from my record deal. I'm free to do anything, [Evanescence] included."
Last November, the band's label, Wind-Up Records, sold a portion of its roster -- including Evanescence -- to another label. Just over a month later, TMZ reported that Amy Lee had filed a lawsuit against Wind-Up for $1.5 million in unpaid royalties, and also alleged that the label had sabotaged the band by assigning them incompatible promotion staff.
Lee's tweet would seem to suggest that the band is no longer under contract with a label.
Evanescence has been on hiatus since late 2012, the end of their tour in support of their self-titled album. Not that Amy hasn't been busy since: she's expecting her first child with husband Josh Hartzler .