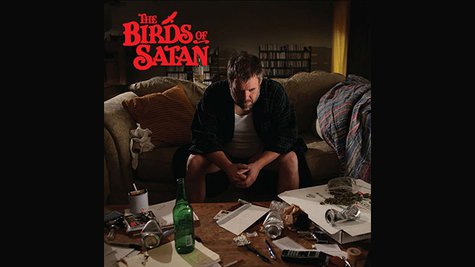 Dave Grohl must never sleep. Besides fronting the Foo Fighters , the singer and multi-instrumentalist has taken part in Queens of the Stone Age , helped out myriad charities and young artists -- seemingly at the same time -- and oh, played with and befriended Paul McCartney all while getting ready for his induction with Nirvana into the Rock and Roll Hall of Fame. As if that weren't enough, Grohl is helping out Foo band mate Taylor Hawkins with his new side project called Birds of Satan .
The band consists of Hawkins, Wiley Hodgden and Mick Murphy . Birds of Satan's first album is self-titled and features guest appearances from Grohl, as well as Foo Fighter Pat Smear and touring Foo members Rami Jaffee and Drew Hester .
Birds of Satan will release its first album on April 15. It's available for preorder now, with all preorders receiving immediate access to an instant download of a song called "Thanks for the Line."
Copyright 2014 ABC News Radio