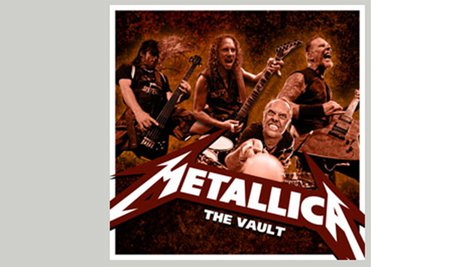 Long gone, apparently, are the days when Metallica was against free music on the Internet -- as long as it's the band who's giving it away, that is.
This week marks the 28th anniversary of Masters of Puppets and to commemorate the event, Metallica has made a show from that same tour available as a free download to fans. Recorded at the Hammersmith Odeon in London on September 21, 1986, the concert features Metallica classics like "Ride the Lightning" and "For Whom the Bell Tolls."
The show also features Metallica guitar tech John Marshall on rhythm guitar -- he was standing in for James Hetfield , who had just broken his wrist skateboarding. Marshall would go on to join Metal Church , but would again stand in for Hetfield after the singer's on-stage pyrotechnics accident in 1992.
Copyright 2014 ABC News Radio