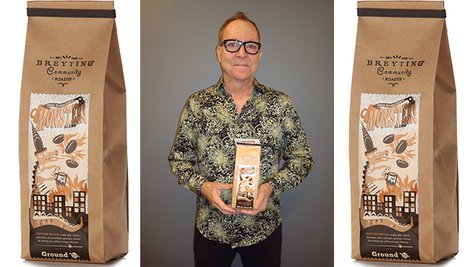 Ever wonder where Fred Schneider gets his zany energy? Turns out the B-52s singer is a big-time coffee addict. He's such a big fan of the stuff that he's decided to bring his special blend to the masses, via a pal of his who owns a boutique coffee company called Breyting Community Roaster.
According the the company's website, Fred Schneider's Monster Blend is "highly caffeinated, scary smooth, dark and deep, yet deceptively sweet." Breyting says that "Fred has enlisted his monsters to roam the cosmos in search of the perfect beans to roast to a frighteningly intense flavor," and warns customers, "Don't drink without your dancing shoes!"
Schneider tells ABC News Radio that his coffee is "Organic and fair trade," and that a portion of the proceeds "go towards getting rid of some of the land mines we dropped by the hundreds in Laos."
Schneider also tells ABC News Radio his coffee gets its fierce flavor because "it's roasted by fire-breathing dragons."
In addition to all the coffee roasting, Fred Schneider has a new single with his side project The Superions . The song's called "Konnichiwa" and it's available on iTunes now.