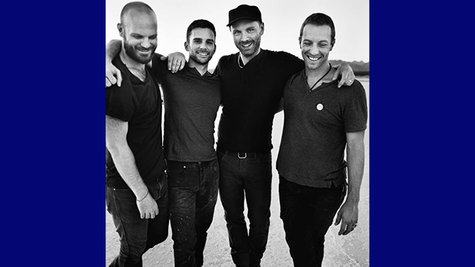 It could be of no significance, but tabloids, especially in the U.K., are making much of the weekend outing of Chris Martin and Gwyneth Paltrow . The couple, who recently announced their intent to "consciously uncouple" from their marriage, were spotted having a friendly, upbeat meal at a restaurant on the Malibu Pier in California. Martin and Paltrow were at the restaurant with their children and were observed and photographed laughing and smiling as they looked at cell phone photos.
An Instagram user initially posted the photos, which have been picked up by many tabloids including the U.K.'s Daily Mirror . The original Instagram post has been removed.
It's likely Chris Martin was enjoying a bit of leisure time close to his Malibu home before leaving for Coldplay's June 12 show in Tokyo, Japan.
In late March, Paltrow issued a statement on Goop.com that in part read: "We have always conducted our relationship privately, and we hope that as we consciously uncouple and coparent, we will be able to continue in the same manner."
Martin and Paltrow married in December of 2003. They have two children: daughter Apple and son Moses.
Follow @ABCNewsRadio
Copyright 2014 ABC News Radio