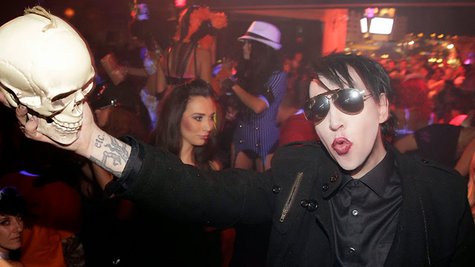 Someone call 1997 and tell them we have their news flash: when Marilyn Manson plays Russia later this month, it seems there will be a bunch of religious fundamentalists protesting the show. According to Russian news agency Interfax , a missive has been issued by an orthodox group planning the protest "to protect morality and protest against the concert of notorious American rock star Marilyn Manson."
A representative for the unnamed group tells the Russian agency, "We can't stay indifferent to [the imposition of] alien, western pseudo values, promoting vice. No one will protect our children from this filth, if not we. Don't stay indifferent, tomorrow will be too late."
The group says Manson "mocks at our faith and morality," and it plans a protest around his June 29 show in Novosibirsk [noh-VOH-seh-beersk].
Follow @ABCNewsRadio
Copyright 2014 ABC News Radio