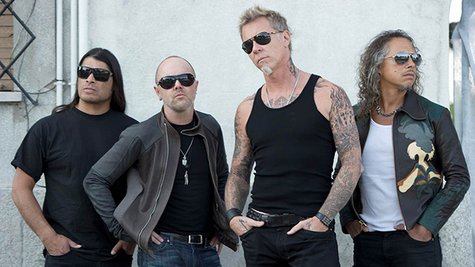 Metallica fans who couldn't make it to the band's summer shows in the Czech Republic, Austria and Poland can now enjoy some select highlights online. The Rock and Roll Hall of Fame band recently made available new videos from all three shows featuring concert performances as well as behind-the-scenes footage.
The video from the July 8 gig in Prague, Czech Republic, is about 24 minutes long and opens with guitarist Kirk Hammett expressing mock anger backstage over fans not requesting certain songs, among them "St. Anger."
The shortest video is from the July 9 concert in Vienna, Austria. It's about 15 minutes in length and includes a performance of "Master of Puppets."
The 26-minute clip from the July 11 show in Warsaw, Poland, shows band members backstage signing autographs and receiving gifts from fans, along with a concert take on "For Whom the Bell Tolls."
Follow @ABCNewsRadio
Copyright 2014 ABC News Radio