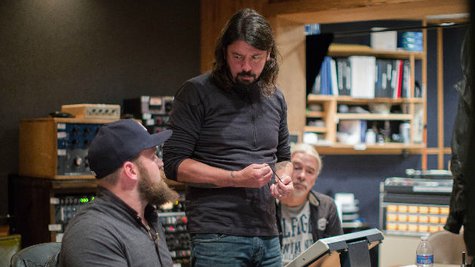 Serving as producer and drummer, Foo Fighters frontman Dave Grohl played a key role on the aptly named EP by country music's Zac Brown Band called The Grohl Sessions Vol. 1 . So it makes perfect sense for Grohl to get a little screen time in the new music video for "All Alright," the opening song on the 2013 collection.
Grohl appears three times in the clip. Around the one-minute mark, he's seen standing to Brown's left, arms folded across his untucked shirt. Later on, Grohl is twice shown behind a recording console, wearing glasses and nodding his head in time with the music.
The video's footage comes from the EP's companion behind-the-scene documentary that was released in May, now pieced together to create a music video.
Follow @ABCNewsRadio
Copyright 2014 ABC News Radio
Zac Brown Band
-
All Alright
-
Music
-
More Music Videos