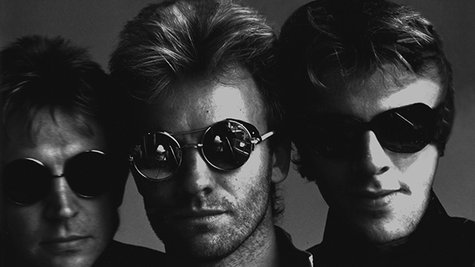 Want to watch a young-and-hungry U2 concert from 1981? How about Rage Against the Machine from '99? The Police in 1980? The Sex Pistols in '78? These shows -- and thousands more -- are now available for viewing, courtesy of a new partnership between YouTube and The Vault, a concert-hosting site.
In total, The Vault has uploaded more than 13,000 videos, many of them full-length concerts from past decades. There are selections from every genre, but in particular include some killer shows from the early days of modern rock. Besides the bands just mentioned, you'll find full-length, pro-shot shows from Limp Bizkit , Korn , Red Hot Chili Peppers , Kid Rock , Rammstein , Lou Reed , Metallica , Deer Tick and dozens more.
In a press release, a Vault exec says, "This content deserves to be seen by the largest audience possible. Younger music fans will now be able to experience what it was like to see these classic bands at the peak of their powers while their parents relive the thrill of seeing shows they actually attended."
You can see the Vault's full catalog at the Vault channel on YouTube .
Follow @ABCNewsRadio
Copyright 2014 ABC News Radio