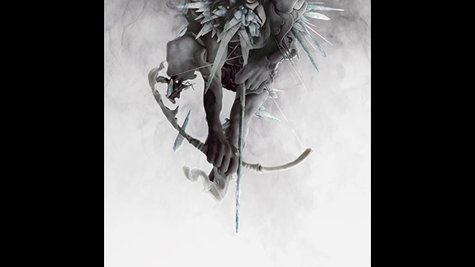 Linkin Park 's latest, The Hunting Party , has landed atop the Billboard rock albums chart after selling 110,000 copies its first week of release. Though it's only been two years since the band's last release, band members and fans alike seem to agree that The Hunting Party represents a sonic shift for Linkin Park, pulling away from poppier metal and returning to a darker, more aggressive sound.
Mike Shinoda says it's not all about aggression, though. The songwriter and multi-instrumentalist co-produced the album, and tells ABC News Radio he and his band mates were very mindful of approaching things "in a more organic way," beginning with the recording medium itself. "We decided to take a large chunk of it and record [it] to tape," he said. "[So] you have to really think about each take. It's the difference between taking a picture on your digital camera or phone and taking it with film, and you've gotta be a more cognizant when you push the button."
Shinoda also says -- maybe as a result of being more selective -- the band members worked hard on improving their individual skills. "From a producer's standpoint, the performances on the record are really strong," he tells ABC News Radio. "Our drummer Rob really went out and upped his game [and] practiced really hard...our guitarist Brad as well. They really pushed themselves on this album."
IF you haven't yet purchased the album, you can try before you buy: the band has released video streams for many of the tracks, including " Wastelands ," " Until It's Gone ," " Final Masquerade ," " Guilty All the Same ," and " Rebellion ," the latter featuring Daron Malakian of System of a Down .
Follow @ABCNewsRadio Copyright 2014 ABC News Radio