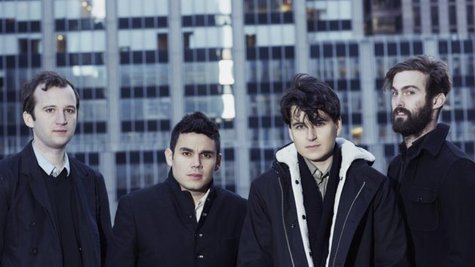 Vampire Weekend and Tegan and Sara have been nominated for an award by the Gay & Lesbian Alliance Against Defamation. The bands will face off against each other in the Outstanding Music Artist category for the 25th Annual GLAAD Media Awards .
The ceremony honors media for their fair, accurate and inclusive representations of the lesbian, gay, bisexual and transgender community and the issues that affect their lives. Vampire Weekend's Rostam Batmanglij and both Tegan and Sara are openly gay.
Other nominees in the category include pop stars Elton John , Lady Gaga , and electronic dance music artist Goldfrapp .
The GLAAD Media Awards will be presented at ceremonies on May 3 at the Waldorf Astoria in New York and at the Beverly Hilton in Los Angeles on April 12.
Copyright 2014 ABC News Radio