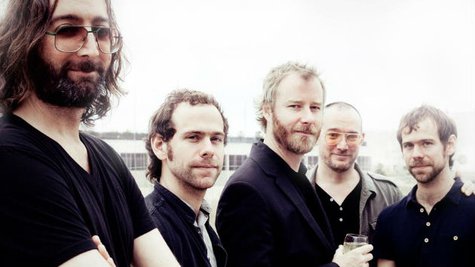 The National 's Mistaken for Strangers documentary will soon arrive in movie theaters around the country. The band has just announced they've signed a distribution deal with Starz Digital Media and Abramorama to offer screenings of the flick in select theaters, on demand, and on iTunes starting March 28.
Mistaken for Strangers documents the journey of frontman Matt Berninger 's younger brother, Tom , as he becomes a roadie for the band on their tour to support their 2010 album, High Violet .
"Both Starz Digital Media and Abramorama have championed the movie from the first time they saw it" says Tom in a statement. "I could not be more excited to be working with them to release it."
While a number of screenings will take place in New Zealand, Australia and Montana next month, The National will host a special viewing of the film at the Shrine Auditorium in Los Angeles on March 25, which includes a full concert from the group.
Visit MistakenForStrangersMovie.com for more information.
Copyright 2014 ABC News Radio