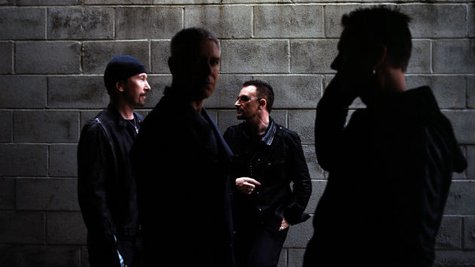 A new year means brand new music, and there are some big names who will be putting out albums in 2014. Among the most anticipated, according to Billboard magazine's Editorial Director Bill Werde , is a new disc from U2 .
U2's last album, No Line on the Horizon , came out way back in 2009. Since then, fans have eagerly been awaiting the Irish rock legends' next offering, their thirteenth, which is due sometime in April.
"There's been a lot of talk about sort of what their new album's gonna sound like, and it's always kind of an event when U2 releases an album," Werde tells ABC News Radio. He adds fans got a preview of U2's new sound when the group released the single " Ordinary Love ," which was featured in the recently-released Nelson Mandela biopic, Mandela: Long Walk to Freedom .
"It was this really powerful, soaring, U2-esque kind of production, so I'm excited about where they're gonna go," he explains. "Because I think U2 is just a band that has earned our interest over a very long and stellar career."
Back in November, Billboard reported that U2 was "shopping for brand partners" so they could announce details about the release in a commercial, which is expected to air during the Super Bowl.
Copyright 2014 ABC News Radio