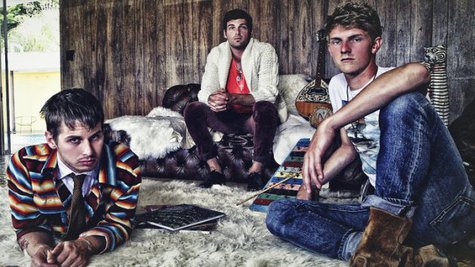 Foster the People doesn't want you to forget they'll be returning with their sophomore album this year.
On Tuesday, the band posted a 45-second video on their YouTube channel to tease the upcoming project. The brief clip features footage of the guys hanging out together, eating a meal and doing some sightseeing. It also includes a snippet of a track that may be part of the release.
While the band has yet to announce a firm release date for the album, frontman Mark Foster has said we can expect it to arrive in stores in the beginning of 2014.
Foster the People's debut album, 2011's Torches , peaked at #8 on the Billboard 200 album charts, and scored the guys a Grammy nomination for the Best Alternative Music Album.
Copyright 2014 ABC News Radio