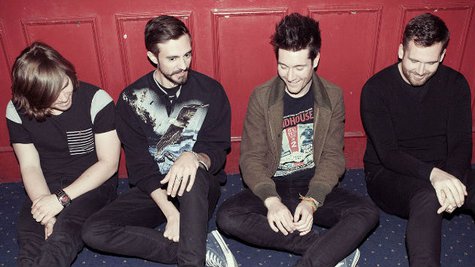 Bastille fans can expect the band to engage in some musical experimentation on the follow-up to their debut album, 2013's Bad Blood . Frontman Dan Smith says he been working on a number of new cuts for the release, which will feature the guys exploring a variety of genres.
"There will be some songs that'll be quite guitar heavy and dark," he tells Gigwise . "At the moment I've been listening to a hell of a lot of R&B, and so you know, there might even be some songs leaning that way."
Bad Blood debuted at top of the U.K. album chart, and in the U.S., it peaked at #11 on the Billboard 200 albums chart its first week out. The album's first single, "Pompeii," continues to get serious love on the alternative charts.
Copyright 2014 ABC News Radio