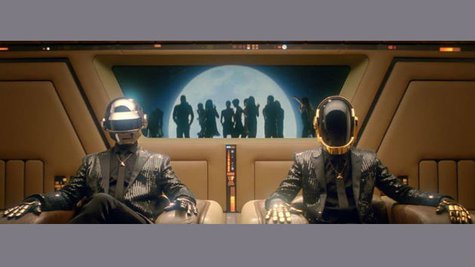 Daft Punk and Linkin Park should likely be both flattered and angry about this bit of news: their music made the list of the top 20 most-pirated artists of 2013.
The British paper The Telegraph reports that based on a recent analysis of peer-to-peer file sharing, songs by Daft Punk were downloaded more than 4.21 million times, while Linkin Park tracks were downloaded 2.35 million times over the year. That's according to Musicmetric , a website that analyzes music data. In this case, Musicmetric looked at data from BitTorrent, which is currently the most popular way to illegally download music peer-to-peer.
Other artists whose music was most heavily pirated in the past year include Avicii , as well as pop stars Bruno Mars , Rihanna , and Justin Timberlake . The 20 most-pirated artists were downloaded a total of 64.5 million times via BitTorrent.
Copyright 2013 ABC News Radio