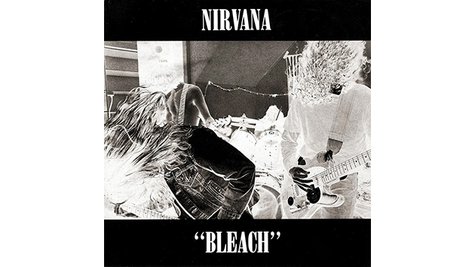 Rivers Cuomo proclaims that he's " Nirvana 's biggest fan."
The Weezer frontman is featured in Rolling Stone 's new tribute issue to Nirvana, where he declares his fierce love for Kurt Cobain 's music. Cuomo admits, "I feel like I was Nirvana's biggest fan in the Nineties. I'm sure there are a zillion people who would make that claim, but I was just so passionately in love with the music that it made me feel sick. It made my heart hurt."
Cuomo remembers Nirvana being a seminal influence in changing his musical direction. He said he was work at Tower Records in Los Angeles, still a fan of speed-metal when he was turned on to Nirvana by what he calls "the other, far-hipper employees."
"I remember they played [the Nirvana song] 'Sliver' for me, and I was immediately in love," he says. "It had the aggression that I needed from my upbringing as a metalhead, but paired with strong, major-key chord progressions and catchy, emotional melodies and lyrics that felt so nostalgic and sweet and painful. It just sounded like it was coming from the deepest part inside of me -- a part which I hadn't yet been able to come close to articulating in my own music."
Cuomo says he shifted his musical approach as a direct result of listening to the Nirvana album Bleach with future Weezer band mate Pat Wilson "every night on the way to band practice. That's when I started singing –- up until then, I had just been a lead guitar player –- and I sounded a lot like Kurt, very Seattle."
The Nirvana tribute issue of Rolling Stone is on newsstands now.
Copyright 2014 ABC News Radio