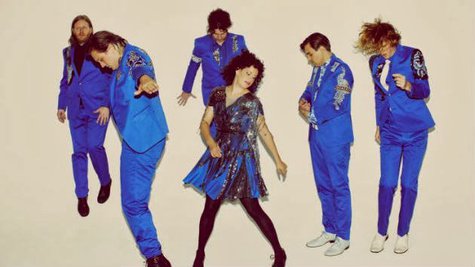 With the Grammys now fading into random Twitter rants, it's time to set sights on the next awards show: the mtvU Woodie Awards.
Arcade Fire, Imagine Dragons and Lorde head up the list of nominees for the honors, which take their name from the hunks of lumber given as trophies to winners. The Woodies are courtesy of MTV's 24-hour college network mtvU and will be handed out during a ceremony at this year's South by Southwest festival in Austin, TX.
Arcade Fire has a leading three nominations in the categories of Did It My Way, Performing and Best Video. Imagine Dragons has two nominations: Best Collaboration and Woodie of the Year, where they face off against Lorde, among other artists.
The Woodie Awards will have its own half-hour special on mtvU on March 16 at 8 p.m..
Copyright 2014 ABC News Radio