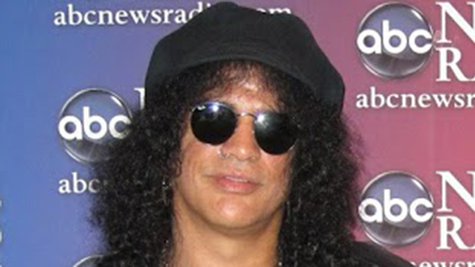 The Sunset Marquis Hotel in West Hollywood is arguably the most famous rock and roll hotel in history -- so famous that its 50th anniversary merited the publishing of If These Walls Could Rock .
The nearly 200-page coffee table book is full of photos and behind-the-scenes stories of the kind of shenanigans the Marquis is known for -- mainly sex, drugs and rock and roll. There are photos of scores of the hotel's rocker guests from over the years, including The Clash , Blondie , The Runaways , The Ramones , Metallica , Iron Maiden , KISS , Guns N' Roses , Aerosmith, and the Red Hot Chili Peppers , among many others.
One of the hotel's most loyal customers, Slash , appears on the cover of the book, and L.A. Magazine is giving away a copy signed by Slash himself. Contest rules are simple: go to L.A. Magazine 's website , like them on Facebook, follow them on Twitter and fill out a contest form.
Copyright 2014 ABC News Radio