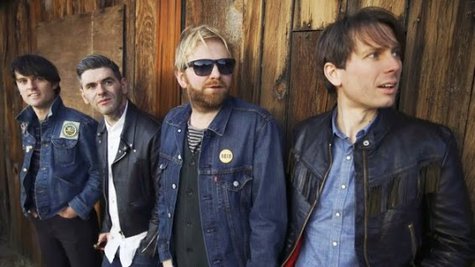 The members of Franz Ferdinand have decided to let concertgoers decide for themselves what they'd like to see and hear at an upcoming show.
The band is set to play at the upcoming BBC Radio 6 Music Festival in Manchester, England, where they'll crank out six songs. Which six songs? That's up to fans. Voting is open at the BBC Radio 6 Festival website , where you can choose from 15 Franz Ferdinand songs preselected by the band members, who agreed to let popular vote whittle that number down to six. Voting is open now and will end at 7:00 p.m. GMT, which is 2 p.m. ET in the U.S., on February 10.
The BBC Radio 6 Music Festival takes place on February 28 and March 1 at the Victoria Warehouse in Manchester.
Copyright 2014 ABC News Radio