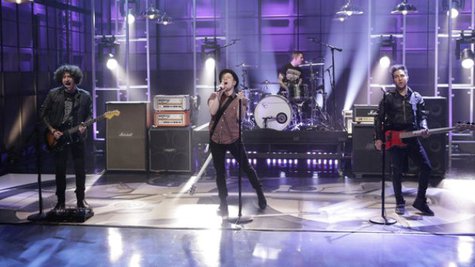 Fall Out Boy and Elton John are pals, and recently collaborated on the title track for FOB's latest release, Save Rock and Roll . Now, Fall Out Boy is paying tribute to their legendary friend by recording one of his classic hits.
The song is part of a deluxe re-release of John's landmark 1973 album Goodbye Yellow Brick Road , which is coming out March 25. Among the many "extras" in the package is a nine-song disc featuring today's artists covering songs from the album. FOB is taking on one of John's rocking signature tunes, "Saturday Night's Alright for Fighting."
Other acts who appear on the tribute disc include pop stars Ed Sheeran and The Band Perry , as well as country stars Hunter Hayes and Zac Brown Band .
Copyright 2014 ABC News Radio