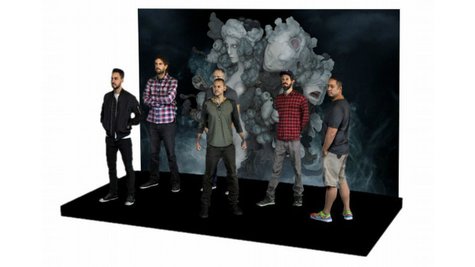 In conjunction with its Carnivores tour, which began August 8, Linkin Park is offering 3D figurines of each individual band member as well as a complete six-man set.
These Linkin Park collectibles are the handiwork of Staramba , a Germany-based company specializing in 3D-printed, photo-realistic figures. Fans can choose from three versions : limited-edition 15-inch individual figurines, priced at $499 each; 7.5-inch individuals at $149 each; or the 4-inch full-group edition, complete with accompanying base plate and backdrop, for $295.
Linkin Park's Carnivores tour makes a stop tonight, August 15, in Camden, New Jersey, at the Susquehanna Bank Center, then heads north to the Xfinity Center in Mansfield, Massachusetts, for a show on Saturday.
Follow @ABCNewsRadio
Copyright 2014 ABC News Radio