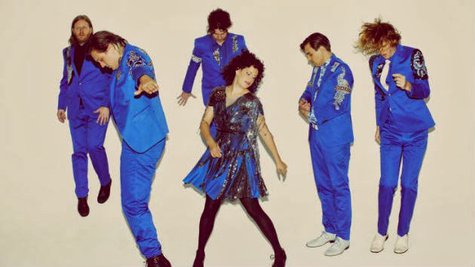 Arcade Fire is out with a video for "You Already Know," a song from the band's most recent album Reflektor .
The dizzy clip features swirling point-of-view shots of the band performing the song a palatial bedroom in a mansion by the sea. Placed around the room are a series of framed painted portraits, with microphones in front of them. The portraits, with animated lips, sing the song until the video's final shots, where mirrors reveal that frontman Win Butler is the video's cameraman.
Arcade Fire is in the middle of their massive Reflektor tour, which has been underway since last November and continues through the end of the month. The tour rolls into Washington, D.C. on August 17.
Follow @ABCNewsRadio
Copyright 2014 ABC News Radio