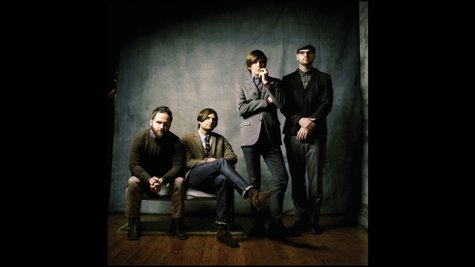 There's lots going on these days in the Death Cab for Cutie camp. Lead guitarist and producer Chris Walla will be leaving Death Cab after their current run of festival dates.
In a statement, the remaining members of the band say, "We've had an incredible 17 years of making music with Chris and are very proud of what we've accomplished together… We will miss Chris and wish him all the best in the next chapter of his career."
For his part, Walla says, "I will miss being a quarter of this band and will support whatever course Death Cab for Cutie chooses from here. I am profoundly grateful to Ben [ Gibbard ], Nick [ Harmer ] and Jason [ McGerr ] for the experiences that define my adult life… Thank you."

In happier news, Death Cab has also announced that their eighth studio disc, which includes contributions from Wall, will be released in early 2015. The album finds the band working with producer Rich Costey on the follow-up to their 2011 effort , Codes and Keys .
Follow @ABCNewsRadio Copyright 2014 ABC News Radio