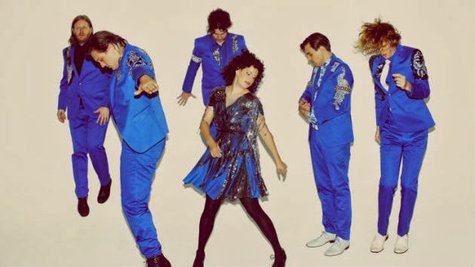 Arcade Fire must have gotten their hands on a flux capacitor at a recent concert, because the band leaped into a time machine and went Back to the Future with a classic '80s cover from the hit movie.
The band was in Edmonton, Alberta on Monday night, and when it came time in the set for the band's nightly cover song, the brothers Butler decided it was hip to be square, channelling their inner Huey Lewis and The News by leading the band through a version of "Back in Time."
Will Butler handled the lead vocals on the track, before Win cut in with the band's "Here Comes the Night Time," as can be heard in fan video posted to YouTube .
Why pay homage to Marty McFly, you ask? The group was honoring hometown boy Michael J. Fox , who hails from Edmonton.
Follow @ABCNewsRadio
Copyright 2014 ABC News Radio