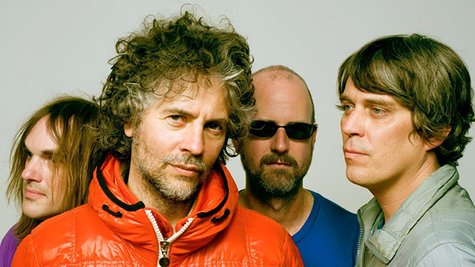 It's official: Wayne Coyne and Miley Cyrus have recorded not one but two Beatles covers.
After the Flaming Lips frontman posted on his Instagram feed a month or so ago that he and the pop star had recorded "Lucy in the Sky with Diamonds" -- along with a photo of Miley rolling a joint in the studio -- there's been no real news, until now. Coyne has just posted a follow-up -- a video of a computer screen with audio imaging and Miley's voice singing the beginning of the Beatles classic "A Day in the Life."
The following text accompanied the video clip: "Woke up ..fell out of bed.. dragged a comb across my head.. Yep!!!! @mileycyrus singing the Paul McCartney bit on A Day In The Life!!!!! Yesss!! Thanks @NewFumes Almost done mixin !! Gon beeee rad!!!!! If ya love The Beatles and John Lennon you gonna love this!!!"
Hopefully "almost done mixin'" means we'll get to hear the Wayne/Miley collaborations soon.
Flaming Lips, Modest Mouse and Capital Cities are set to headline The Hudson Project, a new three-day festival set for July 11-13 in Saugerties, New York.