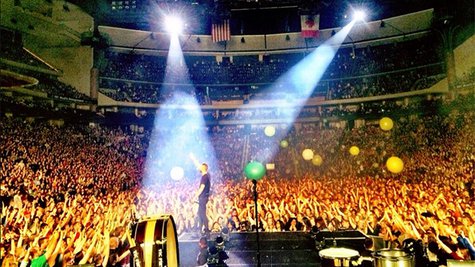 Ever wonder what goes on behind the scenes at an Imagine Dragons show? VEVO has just released an exclusive look at the lights, cameras, sound and action.
Called VEVO Tour Exposed: Imagine Dragons , the clip features lots of backstage access, including all the Dragons talking about specific physical elements of their show -- like trees, eyeballs and many drums -- as well as interviews with the seasoned concert professionals who make the band's sound and vision the best it can be.
What's most obvious from the footage is how complex Imagine Dragons' operation is, despite the clean look from the audience's vantage point. It's also clear the band members each take great pride in making sure their show is as close to perfect as a rock concert can be, each night they take the stage.
VEVO Tour Exposed: Imagine Dragons is streaming on YouTube's VEVO channel now.
Copyright 2014 ABC News Radio