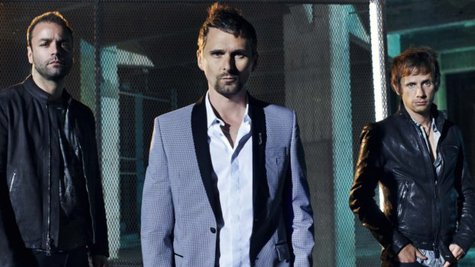 Muse canceled their show on Thursday night in Brazil, citing illness. Must be one of those 24-hour bugs, though, because the band members are now vowing that their concert this weekend will go on.
In a note to fans on their official website , the bandmembers write, "To our fans in Brazil, it is with great sadness that we have to cancel the show...at Grand Metropole here in São Paulo due to illness. It is our hope that with the additional rest, we will be able to assure the Lollapalooza show on Saturday goes ahead as planned... With Regret, Matt, Dom, and Chris."
Brazilian fans are crossing their fingers: Muse is slated to play Lollapalooza Brazil on Saturday, right before headliners Nine Inch Nails take the stage. The next U.S. shows Muse will play will take place at the Coachella Festival on April 12 and 19.
In other Muse news, singer Matt Bellamy recently told Australian music site Triple J that new music is on the way. "I've written some good tracks, [but] we haven't had a chance to rehearse them out yet," he revealed, adding, "We'll take a break [this] year for a little few months and then we'll get in the studio. If it all goes very well, the new album could well be early 2015 or late 2015. Christmas 2014 might be [when we release] our next single."
Bellamy made another revelation: his fiancée, Kate Hudson , with whom he has a son, makes a secret appearance in the band's video for "Panic Station." Hudson "is the one with the gold mask on, grinding up against me," he said. The video is streaming on Muse's official YouTube channel .
Copyright 2014 ABC News Radio