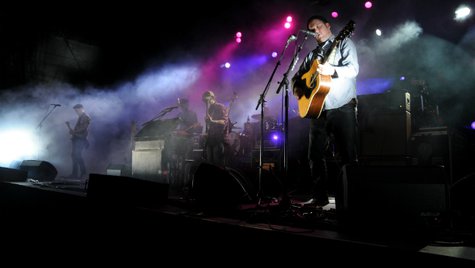 Flaming Lips , Modest Mouse , and Capital Cities are set to headline the first ever edition of The Hudson Project, a new three-day festival set for July 11-13 in Saugerties, NY.
Located at Winston Farm in view of the Catskill Mountains, the festival will feature four stages, an art village and gourmet food, wine and beer. Other her notable acts schedule to appear include Moby , Dr. Dog , Big Gigantic , Matt & Kim and Flying Lotus .
Tickets go on sale Friday, April 4. The Hudson Project is being co-produced by MCP Presents and SFX Entertainment. Michael Lang , one of the masterminds behind Woodstock, is representing the Winston Farm landowners in the venture.
Copyright 2014 ABC News Radio