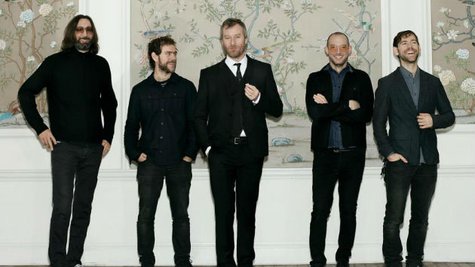 The National will be making a special appearance on an upcoming episode of Fox's The Mindy Project . The band has revealed they'll play themselves on the program, as headliners of the fictional Pennyfarthing Music Festival.
"I'm a big fan of the show and in interviews, they would ask me what I'd been reading lately," says frontman Matt Berninger in a video interview . "I kept saying The Mindy Project because I watch more TV than I read…We became really big fans of the show, so they invited us on."
The group will perform an acoustic version of "This Is the Last Time" on the show, and Berninger will get the chance to show off his acting chops, noting that he's got "two or three lines" in the episode.
You can catch the episode featuring The National on Tuesday at 9:30 p.m. ET/PT.
Copyright 2013 ABC News Radio