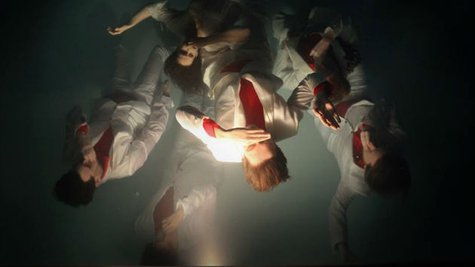 Don't forget to tune in to NBC tonight to catch Saturday Night Live with musical guest Arcade Fire . Hosting the program, which airs at 11:30 p.m. ET/10:30 p.m. CT, will be former SNL cast member Tina Fey . Arcade Fire is expected to perform songs from their upcoming double album, Reflektor , due in stores October 29.
This isn't the first time that Arcade Fire has appeared on the late-night sketch program. You may recall that the group was featured on the 2012 season finale, where they joined Foo Fighters to support legendary Rolling Stones singer Mick Jagger , who hosted and served as the musical guest for the episode.
Be sure to stay tuned to NBC after SNL ends. The network will air a 30-minute concert special immediately following the episode, which will feature Arcade Fire performing more new tracks from Reflektor .
Copyright 2013 ABC News Radio