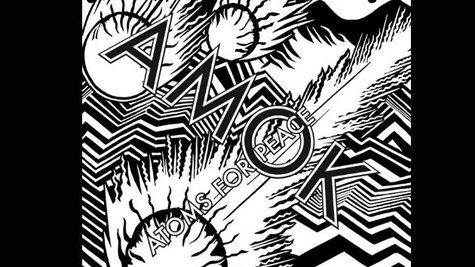 Here's a unique gift idea for Atoms for Peace fans: the group is selling a 192-piece wooden jigsaw puzzle of artwork that was created for the band by longtime Radiohead collaborator Stanley Donwood , who also created the cover for Atoms for Peace's debut album, Amok .
Titled "Lost Angeles," the puzzle's description comes with a warning that it will be "possibly the most expensive time-wasting device you will see all year."
When fully assembled, the puzzle measures 360mm by 250mm, or about 14 inches by 10 inches. It'll run you £66.66 -- roughly $105.38 in U.S. currency.
Atoms for Peace recently kicked off a North American tour in support of Amok . Visit AtomsForPeace.info to view the full itinerary.
Copyright 2013 ABC News Radio