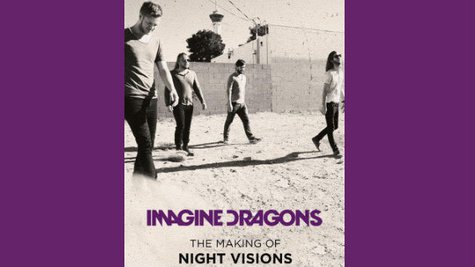 If you missed your chance to see Imagine Dragons ' documentary in theaters or on Palladia last year, don't worry: Imagine Dragons: The Making of Night Visions is now available for purchase on iTunes .
As the title suggests, the film documents the band as they put together their debut album, Night Visions . It features interviews with each member of the band, behind-the-scenes clips, and footage of a live performance of some of the songs from Night Visions .
Night Visions has spent over a year on the Billboard 200 albums chart, selling more than 1.4 million copies. The release, which includes platinum-selling hits "It's Time" and "Radioactive," debuted in the #2 slot on the Billboard 200 album chart its first week out.
Night Visions also holds the crown for having the best first-week sales for a full-length debut by a new rock band in more than six years, selling over 83,000 copies in its first week, according to Nielsen SoundScan.
Copyright 2013 ABC News Radio