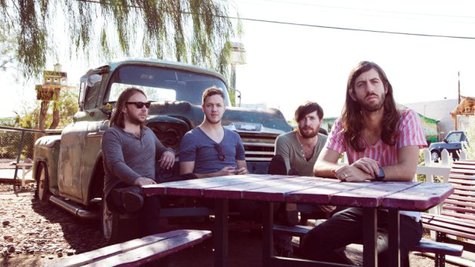 Imagine Dragons has a new single headed our way, but if you want to hear it first you'll need to buy the latest installment of the Infinity Blade video game franchise.
ChAIR Entertainment has announced that they've partnered with the band to incorporate the new song, "Monster," into the soundtrack for Infinity Blade III , which will be available on September 18. Imagine Dragons notes that the track was written especially for "a crucial battle" scene in the game.
"Infinity Blade has been massive and we felt the song fit perfectly with the tone and visuals," says the band in a statement. "We're pretty big gamers ourselves, so we couldn't be more excited."
In addition to hearing "Monster" in the video game, you'll be able to purchase the single at iTunes starting September 19.
Copyright 2013 ABC News Radio