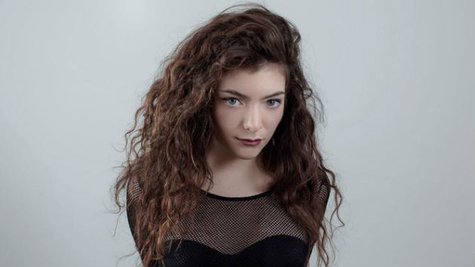 Riding high from the success of "Royals," Lorde has unveiled another cut from her upcoming debut album. The singer has posted a stream of " Team ," the next single from Pure Heroine , on her YouTube channel.
Lorde says the new track is an autobiographical one in which she discusses her upbringing in New Zealand. "No one comes to New Zealand, no one knows anything about New Zealand, and here I am, trying to grow up and become a person," she tells Billboard . "I've been countering that with going to New York and seeing this place that's in every movie and every TV show. Part of me wanted to go back to writing for me and for my friends, and write something that I felt related to us a little bit."
Pure Heroine will arrive at all the usual retail outlets on September 30. A few days before that, Lorde will head out on a brief trek to promote the release, starting September 24 at The Fonda Theater in Los Angeles, CA. Until the Ribbon Breaks will support the singer on all dates. Visit Lorde.co.nz to view the full itinerary.
Copyright 2013 ABC News Radio