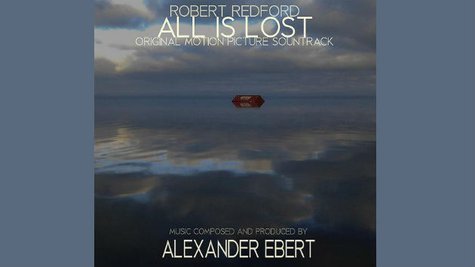 Alex Ebert is set to hit the silver screen next month, but he won't be doing any acting. On October 1, the Edward Sharpe and the Magnetic Zeros frontman will release the soundtrack he created for the upcoming film, All Is Lost .
All Is Lost is an open-water thriller about one man's battle for survival against the elements after his sailboat is destroyed at sea, starring legendary actor Robert Redford . The film will arrive in theaters across the U.S. on October 18.
"This project was a dream -- an open space to play in but also space to listen to the elements -- wind, water, rain, sun, are the story's other characters to me," says Ebert in a statement. "I knew I had quite a task ahead of me: to at once allow the elements to sing and to give Redford a voice with which to, once in a while, respond."
Ebert's soundtrack includes ten original compositions and one new song, "Amen," which is currently streaming on Community Music's Soundcloud page .
Here's the track list for the All Is Lost soundtrack:
"Excelsior"
"All Is Lost"
"Virginia's Dream"
"The Infinite Bleed"
"The Invisible Man"
"Pulse of the Weight"
"Dance of the Lilies"
"The Instincts of Boredom"
"Somewhere in the Midnight of Summer"
"Excelsior and the All Day Man"
"Amen"
Copyright 2013 ABC News Radio