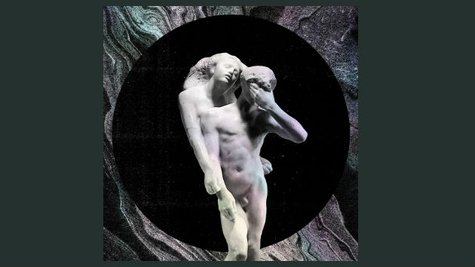 Arcade Fire fans can look forward to hearing some extra-long cuts on the group's upcoming fourth studio album. During an interview with BBC Radio 1 's Zane Lowe , frontman Win Butler reveals the group chose to make Reflektor a double album because a number of the songs clock in at over seven minutes long.
"It's longer than [2010's] The Suburbs mostly down to the fact that the songs are a lot longer," he explains. "I mean, 'Reflektor' is seven-and-a-half [minutes], there's another couple seven-minute songs on the record, and so it kinda made more sense to stretch it out to two records. It's really two distinct sides."
The singer adds the album's recently-released title track is a great example of what you can expect from the upcoming release, noting their sound has changed a bit since they've added a few new percussionists into the mix.
"We've been playing with these Haitian conga players in Montreal that are really amazing, and so, a lot of the kinda underlying rhythm in that track are these kind of voodoo rhythms and, and uh, we've spent a lot of time playing with Haitian percussionists," Butler explains, adding, "Two of them are coming on the road with us, actually."
We can expect to get our hands on Reflektor starting October 29. It's available for pre-order now via Arcade Fire's official website . If you pre-order the disc you'll get an instant download of the title track, plus "first access" to tickets for the group's upcoming shows.
Copyright 2013 ABC News Radio