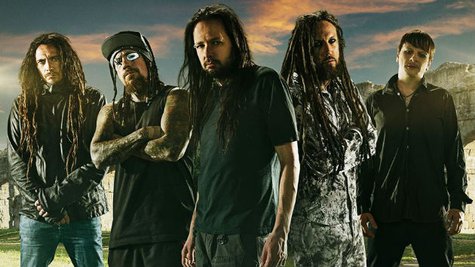 Korn faces off against an evil clock in the new video for "Never Never" the first single from the band's upcoming 11th studio album, The Paradigm Shift .
The four-minute clip begins with a large clock breaking apart, sending its parts swirling around a large white room. Shortly after, a woman sporting horns and a sexy black dress appears at the center of the clock, and spins the broken pieces around the band. The band spends the rest of the video dodging the deadly clock parts as they perform the track on the clock's face.
The Paradigm Shift , Korn's first release to feature co-founding guitarist Brian "Head" Welch since 2003's Take a Look in the Mirror , is due October 8. The album will be released in both standard and deluxe editions. The deluxe version will contain two bonus tracks plus a DVD of the new documentary Reconciliation .
Copyright 2013 ABC News Radio