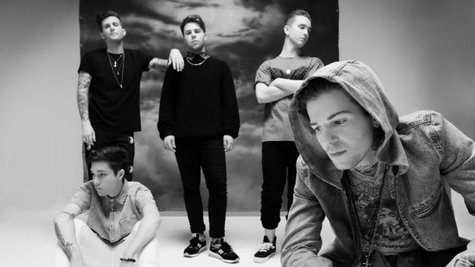 If you think that The Neighbourhood 's hit single " Sweater Weather " is about two people sharing the warmth of a cozy sweater, think again. Frontman Jesse Rutherford says that while people can interpret the lyrics any way they want, the track is really about sex.
"I guess it's about sex, but I wasn't really thinking about that at the time, I was just trying to be as descriptive as possible," Jesse tells ABC News Radio. "I think with lyrics…you have a chance to really make people use more than just their hearing ability, and it feels nice to be to feel things throughout a song. So I just tried to make things tangible."
In addition to scoring big on the alternative charts, "Sweater Weather" is currently making inroads on the pop charts. Rutherford adds that he's thrilled the song is becoming popular in other formats, since that was his goal all along. "When we started, there was a void that needed to be filled in music," he explains. [We wanted to] bridge…hip-hop, R&B, pop, rock kinda together…but do it properly and respectfully."
The Neighbourhood is currently trekking across North America promoting their debut album, I Love You. Visit TheNBHD.com to view the full itinerary.
Copyright 2013 ABC News Radio