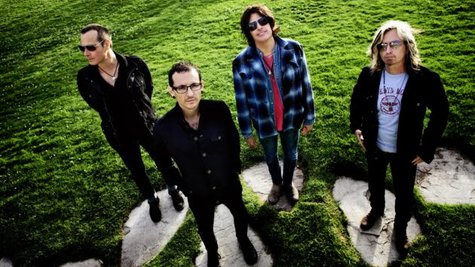 Back in February, Stone Temple Pilots parted ways with their founding frontman Scott Weiland , and replaced him with Linkin Park singer Chester Bennington . Bassist Robert DeLeo says that while the decision to part ways with Weiland was not an easy one, the group felt it was necessary.
"It was a very difficult decision to terminate the face of your band," he tells Rolling Stone . "We've always looked out for Scott's best interests and tried to be a great friend to someone who really didn't care to be friends with us…and I don't think we had any other choice."
Bennington adds that he respects STP's decision to move forward with him, and doesn't take the responsibility that goes along with being the band's frontman lightly. "There's no need for me to do this, but at the same time I do realize this is their life," he explains. "This is how they're gonna pay their bills and put their kids through college, this is how they're gonna want to spend the rest of their lives. So by saying yes to that means I'm 100 percent in as well."
The band, which has now officially changed its name to Stone Temple Pilots with Chester Bennington , is set to release its debut EP, High Rise , on October 8.
Copyright 2013 ABC News Radio