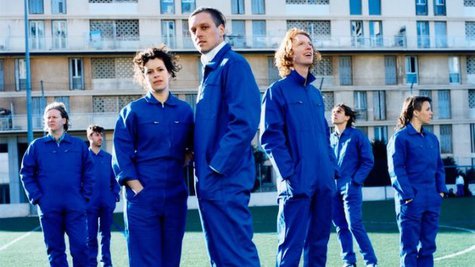 Arcade Fire has added more fuel to their "Reflektor" advertising and graffiti campaign. The band has just posted a trailer on their website, which notes that something significant is going to happen at 9:00 pm on Monday, September 9.
The 41-second clip features a snippet of what may be a new track from their upcoming fourth studio album, interspersed with footage of the band rehearsing in a studio.
While it's unclear whether Arcade Fire's new album will be called Reflektor , the band has said that we can expect to get our hands on their follow-up to 2010's Grammy Award-winning album, The Suburbs , on October 29.
Copyright 2013 ABC News Radio