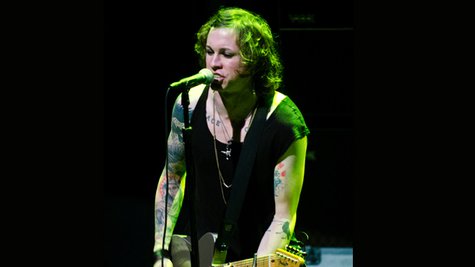 Against Me! has revealed full details for their upcoming sixth studio album, Transgender Dysphoria Blues .
The forthcoming release will feature ten tracks, which frontwoman Laura Jane Grace says explore themes of "gender dysphoria, the loss of a young friend and pure self discovery, as well as love and ultimate acceptance."
Transgender Dysphoria Blues will arrive at all the usual outlets on January 21, 2014. Details for a North American tour to promote the release will be announced in the coming weeks.
Here's the track list:
"Transgender Dysphoria Blues"
"True Trans Soul Rebel"
"Unconditional Love"
"Drinking with the Jocks"
"Osama Bin Laden as the Crucified Christ"
"F**KMYLIFE666"
"Dead Friend"
"Two Coffins"
"Paralytic States"
"Black Me Out"
Copyright 2013 ABC News Radio