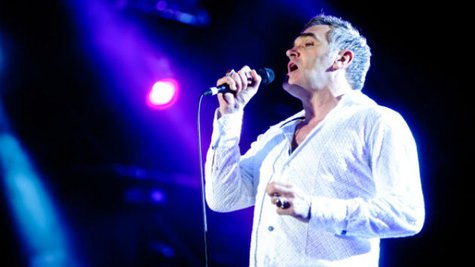 Morrissey has offered some clarification on his sexuality, following reports that his recently-released memoir, Autobiography, includes passages about him being involved in a relationship with a man.
"Unfortunately, I am not homosexual," writes the singer in a note posted on the True to You fan webzine. "In technical fact, I am humasexual. I am attracted to humans . But, of course… not many ."
According to The Daily Beast , Morrissey revealed in Autobiography that he was in a two-year "whirlwind" romance with a man named Jake Owen Walters during his mid-30s. "For the first time in my life the eternal 'I' becomes 'we,'" he writes. "Every minute has the high drama of first love, only far more exhilarating. His leap towards me is as uncharted as mine to him. There will be no secrets of flesh or fantasy; he is me and I am him."
Autobiography is currently available in the U.K. and Europe. A North American release date for the memoir has yet to be announced.
Copyright 2013 ABC News Radio