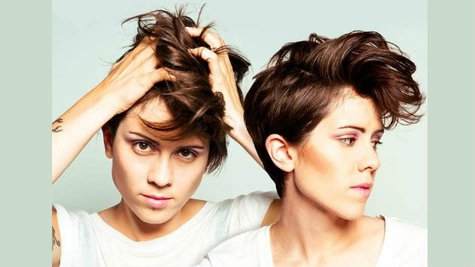 Tegan and Sara are giving us a preview of "Shudder to Think," a track they contributed to the soundtrack of the upcoming film The Dallas Buyers Club . The group is offering a stream of the new cut at RollingStone.com .
"I've been very excited about Dallas Buyers Club ever since hearing about the film," says co-frontwoman Sara Quin . "We're very excited to contribute a previously unreleased b-side to the campaign."
Other artists set to contribute songs to The Dallas Buyers Club soundtrack include 30 Seconds to Mars , My Morning Jacket , The Airborne Toxic Event , Cold War Kids and Fitz and the Tantrums . You'll be able to get your hands on the film's soundtrack on October 29.
The Dallas Buyers Club , which stars Matthew McConaughey , Jennifer Garner and 30 Seconds to Mars frontman Jared Leto , will arrive in theaters on November 1.
Copyright 2013 ABC News Radio