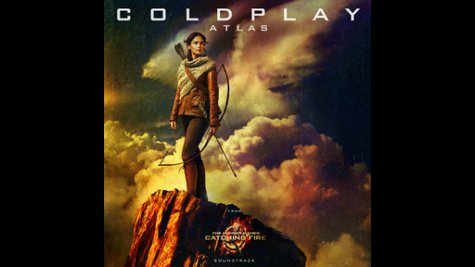 Coldplay needs to clear some space on their mantle for another award. The band has been chosen to receive the Hollywood Song Award for their new single, "Atlas," which they created especially for The Hunger Games: Catching Fire soundtrack. Frontman Chris Martin will be on hand to accept the award and perform the track at the 17th Annual Hollywood Film Awards, which takes place October 21 at the Beverly Hilton Hotel in Beverly Hills, California.
"The Hollywood Film Awards is thrilled to present the Hollywood Song Award to a band as globally respected and prolific as Coldplay," said founder and executive producer of the Hollywood Film Awards, Carlos de Abreu , in a statement. "They continue to build their legacy and, with 'Atlas' marking the first time they have recorded for a motion picture, we cannot think of an artist better deserving of this honor."
In addition to a number of A-list actors that will be honored at the event, 30 Seconds to Mars frontman Jared Leto will receive the Hollywood Breakout Performance Award his portrayal of a 1980s transsexual with AIDS named Rayon in The Dallas Buyers Club .
Copyright 2013 ABC News Radio