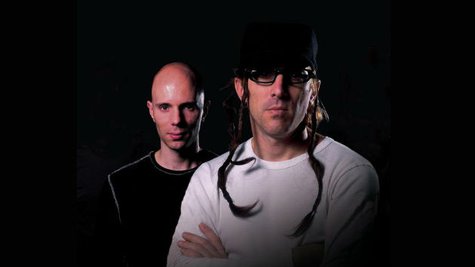 A Perfect Circle 's collection of greatest hits, Three Sixty , won't hit stores until November 19, but you can hear a little preview of it now. The group has just posted a stream of "By and Down," a previously-unreleased single included in the compilation, at SPIN.com .
Three Sixty will be available in standard and deluxe formats. The deluxe edition includes live versions of "People are People," "3 Libras," "Gravity," and "Fiddle and the Drum," as well as the studio version of "The Package" from 2003's Thirteenth Step .
In other A Perfect Circle News, the band has announced they'll be offering up a wider release of their limited-edition box set, A Perfect Circle Live: Featuring Stone and Echo . The package, which recently sold all 2,500 copies of its original run, will now be available digitally on November 26. A Perfect Circle Live: Featuring Stone and Echo includes 4-CDs of live performances and a DVD of the band's August 2011 concert at the Red Rocks Amphitheatre in Morrison, CO.
Copyright 2013 ABC News Radio