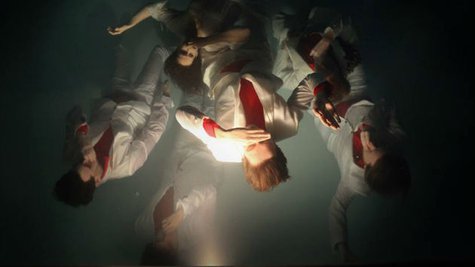 Arcade Fire is headed back to New York City this weekend to promote their upcoming release, Reflektor .
Recently, a number of posters sprang up all over Brooklyn, advertising concerts on October 18 and 19 by The Reflektors -- the moniker under which Arcade Fire performed for a number of shows in Montreal last month. Now, Facebook fan page Arcade Fire tube reports they got confirmation from Arcade Fire's management that the band will indeed be performing the upcoming gigs.
While the location for the pair of shows has yet to be revealed, the posters note fans who wish to attend the upcoming shows will need to be dressed in formal attire or in a costume.
You can expect to get your hands on Reflektor starting October 29, although it's available for pre-order now via Arcade Fire's official website . If you pre-order the disc you'll get an instant download of the title track, plus "first access" to tickets for the group's upcoming shows.
Copyright 2013 ABC News Radio